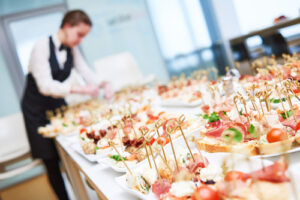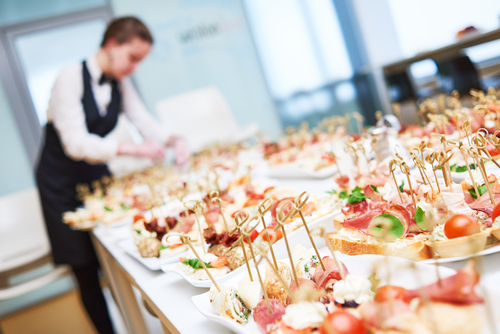 Catering is not like every other business. You have to decide not only where the food will be prepared, but also where it will be cooked, the location where it will be served, and how it and other supplies will be transported. With each of these decisions comes a new risk that could jeopardize your business if it's not properly covered.
Business Property Damage – Whether you run your catering business out of your home or a large facility, protecting your property from loss or damage caused by fire, weather, vandalism, and theft is critical. Although you can add an endorsement to your home insurance policy for business equipment, it could be limited. Speak to an IOA advisor to be sure all aspects of your business are covered.
Equipment Breakdown – If your catering business uses industrial-sized kitchen equipment, you will need coverage to protect against power surges, mechanical failures, and other damages that result in your inability to provide service. Loss of business income insurance can help assist you when these types of damages prevent production.
Food Contamination –If he food you're serving isn't kept at the correct temperature, is cooked incorrectly, or is from a source with a contamination, you could be held liable for foodborne illnesses contracted by guests. Catering liability insurance can protect you from such instances where you may be exposed to lawsuits.
Food Spoilage –Caterers typically have to maintain a high volume of food for each event. When power is out for an extended period of time, mechanical failures occur, or refrigerators and freezers break down, food could be spoiled. Fortunately, coverage is available to compensate for these instances so that you can restock without having to take on too great of a financial loss.
Food & Supplies Transportation –Since you will likely use delivery vans or multiple company-owned vehicles for delivery, you will need commercial vehicle insurance to protect the property and your drivers. If you allow your employees to use their own vehicles, their personal auto insurance will not cover any work losses, so you should provide a hired vehicle policy to cover any liability expenses that occur while on the job.
What Type of Insurance Do I Need?
Depending on the size of your catering business and your number of staff, you will need to speak with an advisor about all the following potential coverage options:
Food safety
Liability
Loss of business income
Transportation
Catering
Liquor liability
Employee-related policies
Our experienced advisors are knowledgeable about the catering industry and the specific risks you face. Contact a broker today to learn what IOA can do for you.