PEO & Employee Leasing
Get the experience and expertise you need for your business.
A professional employer organization (PEO) is a community of small to midsized businesses brought together by the PEO. This creates two components: the PEO as the consolidator and their client companies. The ability to serve at both levels is critical for a broker to truly provide full service, added value, and partnership to the PEO.
The types of PEOs vary. Some are limited by single locations, some are limited by the type of client they serve, and some do not allow the sale of PEO or administrative services organization (ASO) to their client base. Unfortunately, many insurance agencies serving PEOs are not set up to fully partner with these entities.
Contact a Broker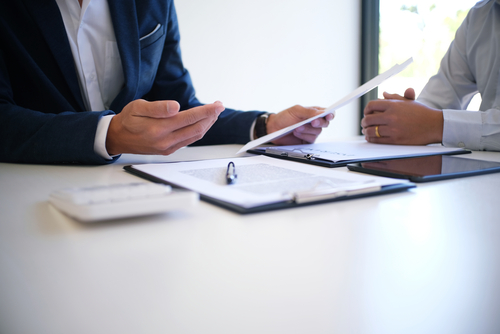 Client Base / Type of Business
Our average client is similar in size to that of your PEO.

Our core business is middle market, small business accounts, which translates into a large base of opportunity to promote the sale of your services, thus supporting your revenue goals.

Our risk financing expertise, market knowledge, revenue source, risk services infrastructure, and client-centric approach to strategic objectives are why we are very successful in writing PEO insurance.
We have experience in your business.

We write insurance for PEOs while also having worked for PEOs and insurance carriers that write or have consulted for PEOs, both existing and startups.

We understand the cycle of your business and the advantages you bring to the table for the average business.
We support your revenue goals by better understanding your concerns and collaborating to establish attainable objectives.

We sell PEO and have reps on board to help all IOA brokers sell PEO advantages when the opportunities arise.

We can carve out the workers' compensation deals you may not want or can't get approved in your master program with local expertise and market knowledge and clout.
We are local (all over the state and beyond), which translates into feet on the ground, face-to-face engagement where the clients live.)

We know the area and climate that our clients work in.
We are well-suited to help you grow and are well-stocked with a wealth of services custom tailored for your insurance and risk management needs.

We continue to expand outside with over 50 offices the U.S. and London.

We are one of the fastest-growing agencies in the nation and will get you set up with the right partners anywhere you wish to write business.
We have a culture based on pursuing client loyalty beyond client satisfaction, and we've develop a compensation plan to back it up.

We stay engaged with our clients.

Our producers earn the same commissions on renewals as they do on new business.

Most agencies pay small commissions or none at all on renewals, which erodes the motivation to work the renewals.

Our agents own their own books of business, which means they have more than a commissioned motivation for client retention and satisfaction.