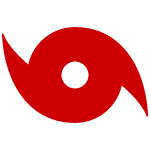 Hurricane season marks the time of year when a high number of hurricanes form. In the Atlantic, Caribbean, and Gulf of Mexico, the season begins June 1, and the Pacific season begins May 15. Both end November 30. To make sure you're prepared, here are some helpful tips.
 Before a Hurricane Strikes
Seal up any gaps in doors, windows and pipes. Check for gaps in areas where cable, telephone wires, and pipes enter the home. Also check outlets and vents.
Add a protective layer such as shutters over windows for more support.
Secure shingles and soffits. Replace any shingles that are worn or missing and seal any broken pieces.
Secure outside objects. Make sure to bring in any outdoor furniture, garbage cans, flowerpots or anything else that can potentially fly around.
Take pictures or video of all areas of your home, including valuables, documents, and property.
Prepare a first-aid kit with adequate medical supplies.
Prepare a hurricane kit with plenty of fuel, water, nonperishable foods, flashlights, batteries and a battery-powered radio.
Become familiar with your evacuation zone, evacuation route, and shelter locations.
Let your family know where you are and where you plan on staying. Have a family communication plan.
Keep important documents in a safe place.
Review insurance policies and jot down important telephone numbers so you have them with you.
GO BAG: To be ready at a moment's notice, click here for information on putting together a go bag and other items you'll need in case of an evacuation or you need to leave your home.
During a Hurricane
Staying safe is the most important priority.
Always stay indoors. Stay away from low-lying and flood-prone areas.
If trapped in a building by flooding, go to the highest level in the building.
Leave when an evacuation is ordered. Make plans to go to a nearby shelter.
Listen for current emergency information and instructions.
Turn off utilities, propane tanks, and generators when necessary.
Don't use a charcoal or gas grill to cook indoors.
Use led lights instead of candles if the power goes out to avoid the danger of fire.
After a Hurricane
Listen to authorities for information and special instructions.
Do not touch electrical equipment.
Avoid wading in flooding water.
Know your agent's contact information.
Request a field adjuster to come out before reporting a claim.
Report your claim as soon as possible.
Document all property damage with photographs.
Keep any receipts from purchases or services used post loss. Your claims representative may request these for reimbursement purposes.
For more safety tips and to make sure you have the right insurance coverage in place, speak to your IOA agent at 800.243.6899.