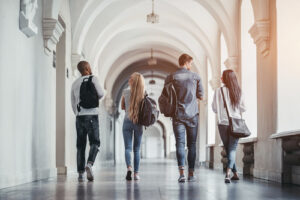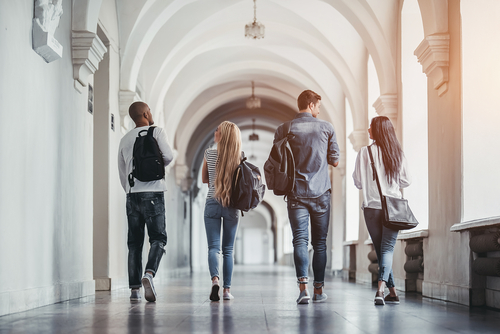 Insurance policies have protected you and your family from disasters and damages over the years. But what happens when the kids head off for college? Are they still protected under the same policies, or should you buy extra coverage for their property while they are away?
Students living in a dorm will most likely remain covered by the same standard homeowners policy you have for your house. Their belongings—like electronics, clothes and jewelry—fall under off-premise coverage given in your policy. However, coverage limits typically are 10% of what is paid for on-site belongings. For example, if your student's $2,000 computer is damaged, the policy will cover $200 of the claim.
Students living off-campus are most likely not covered by your existing homeowners policy. The additional insurance they need can be provided by a renters insurance policy.
For mobile devices like laptops and smartphones, you can buy electronics insurance, or gadget insurance, to make sure you're protected for a number of risks.
Tips for Keeping Belongings Safe at College
While you might not think having insurance for your college student is necessary, it's important to remember that theft and burglary are by far the most common crimes on college campuses. Because of open dorms and people coming and going as they please, the potential for these types of crimes is ever-present. According to the National Center for Education Statistics, burglaries represent 42% of criminal incidents with theft or attempted theft of vehicles at an additional 12%.
Here are some things students can do to reduce the risk of having their property stolen:
Always lock dorm rooms when they leave and make sure roommates do the same
Never leave book bags or laptops lying around unattended in public areas
Keep an inventory of all personal belongings in case a claim must be filed
Backup all files so they are not completely lost in the event of a theft
Put valuables in lockable, securable locations.
College should be a great time of learning and discovery. Make sure that experience doesn't get marred by crime and loss. To protect your student (and you), call your IOA advisor to find out what coverages you already have in place, your policy limits, and where gaps may lie. Our experienced brokers can help you design a policy to meet your needs. Contact us today at 800-243-6899.