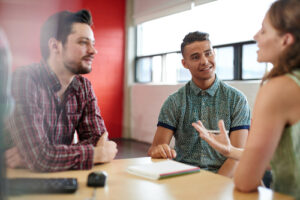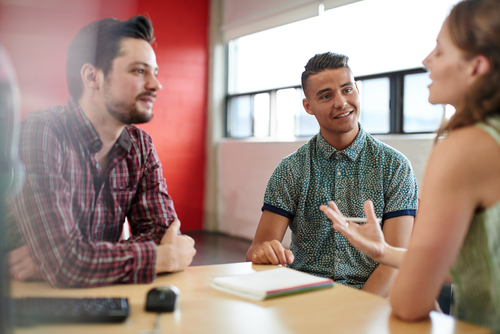 Oftentimes, millennials get a bad rap for their efforts in the workplace with labels like "lazy" and "entitled." However, millennials are the generational force behind the workplace change that everyone is looking for. A survey by Gallup found millennial sentiments actually align with other generations. The survey discovered that only one third of the 100 million full-time employees in the American workforce (millennials and otherwise) are "emotionally and psychologically attached to their work and workplace."
Here are some of the changes millennials are encouraging in the workforce that are helping all generations get what they want:
Salary Boost with New Positions – When employees are changing positions, they consider an increase in pay "very important" to their decision.
Flexibility –Gallup surveys have consistently found that work-from-home opportunities and flex days are influencers in taking a job.
Purpose at Work –"Most workers, many of whom are millennials, approach a role and a company with a highly defined set of expectations," Gallup noted. "They want their work to have meaning and purpose."
Constant Mobility – Although the 20-year company man used to be the standard, two- to three-year stints is now the norm. In fact, Gallup found that 50 percent of those surveyed were actively looking for a new job or watching for openings.
Perks –The benefits millennials actually value are more aligned with other generations than most people think. They want health insurance, retirement plans, and life insurance. Millennials, however, are willing to change jobs to get them.
Stability –On this, millennials and GenXers rated stability and job security higher than baby boomers when they switch to a new job.
To Talk to Their Managers – Millennials, and other generations, seek ongoing feedback, collaborative goal-setting, and clear goals to give them a consistent and challenging environment.
How Millennial Are Changing the Insurance Industry
Millennials are a strong influence behind changes in insurance today. They want to see changes in how the insurance industry operates to more technology-based initiatives and personalized experiences.
Here are a few of the ways millennials have helped drive change in insurance:
Technology – Millennials know technology is a catalyst for change and have used that to help provide convenience and business growth within their agencies and independently. Whether it's improving websites, creating apps, integrating with other technologies, or connecting through social media, these changes are making an impact.
Virtual Insurance Agency –Enjoying the convenience of working at home, opting for online marketing, and utilizing social media has allowed millennials to build a business from home. They have low overhead and the entrepreneurial spirit, which drives their business.
New Types of Agencies – Agencies like Lemonade take a new approach to insurance. It uses "the premiums collected from each peer group to pay for the group's claims, giving back any leftover money to their common cause, and uses reinsurance to cover for cases where the group's claims exceed what's left in the pool."
If you're a millennial already in the insurance industry, have an entrepreneurial spirit, and you're looking for a different kind of agency with a producer-first mindset, consider one with an entrepreneurial model. Not only do they offer more flexible schedules and better commission structures, but they also provide stock options and equity interest in your book of business.
Download our complimentary ebook "6 Questions Producers Should Ask to Ensure Their Company Fits Their Goals." In it, we cover the important questions you need to answer to determine if a move is right for you.