Corporate culture and employee well-being are of growing importance for organizations according to recent research. University of Warwick researchers recently tested the theory that happiness relates to productivity and found that those who are happy at work are 12 percent more productive. In addition, the Organisation for Economic Co-operation and Development (OECD) reported evidence that "long work hours may impair personal health, jeopardize safety, and increase stress."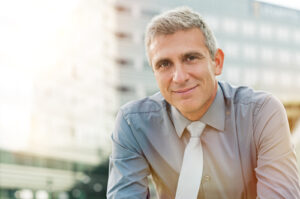 Insurance agencies where leadership leaves after a merger or acquisition may rely on top producers to continue maintaining or increasing business. In some cases, commissions are decreased to meet goals, and producers who have no equity interest in their book of business or stock in the organization will have their incomes jeopardized. Ensuring you work for an organization that offers congenial corporate culture and leadership you can trust is imperative to your well-being and success.
When you are happy at work, you will be more productive, which impacts your financial future. If you question whether your corporate culture is a fit, consider your top priorities and compare them to your agency's. Here is a sample:
Professional development – If your organization is not willing to help you grow and invest in your future, you may need to look elsewhere.
Flexibility on the job – Employers need to be willing to work with employees in the form of scheduling, location, and office setup. If your agency does not support a family lifestyle or requires you to miss important events in your life, it may not be worth it.
Shared goals – Your employer's goals for the organization should align with your personal goals. If you believe your success will come from engaging with customers and treating them well, but your organization overlooks customer care in favor of profit, you may need to look for a work environment more suitable to your desires.
You may be questioning your current agency's corporate culture, but you may also be concerned that there are no other options where you can receive work-life balance, high commissions, equity, flexibility, and a unified goal. Agencies with a lifestyle model, also known as the entrepreneurial model, focus on providing insurance producers a stake in their book, stock in the company, and flexibility because they understand the employee's happiness leads to the agency's success.
To learn more about whether your organization is a good fit, download "6 Questions Producers Should Ask to Ensure Their Company Fits Their Goals."