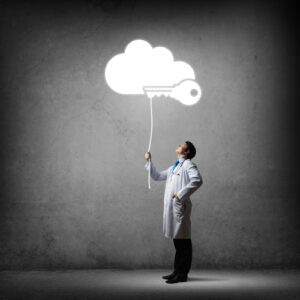 The late American inventor and businessman Charles Kettering once said, "If you have always done it that way, it is probably wrong."
Innovation is the driving force for economic growth across many different industries. The insurance sector in particular has much to gain from the adoption of new technologies and processes. As technology has advanced over the last decade, the infrastructure of the internet has strengthened. As a result, software as a service (SaaS) companies have been able to offer off-premises applications and business solutions for agencies of all sizes.
These cloud-based systems have a lot to offer the insurance industry, which is under constant pressure to offer excellence in service, manage an ever-growing array of financial information, and meet evolving industry standards. Here are a few ways recent technology innovations are impacting insurance brokers at every level of the business.
Managing Risks
Insurance agencies must comply with constantly changing regulatory standards, from the biggest agencies to individual brokers. This constant vigilance poses a significant challenge to resources. Many brokers and agencies turn to cloud-based risk management solutions to help clients manage their own risk and decrease the potential for claims, which ultimately impacts revenue.
Traditional actuarial models of risk management are evolving to incorporate the nuances of modern business operations. Business processes and technology infrastructures must be analyzed and optimized to ensure they meet exacting requirements for security, transparency, and accuracy of reported information. For brokers, this means employing a variety of solutions in order to continue offering the best service and value to their clients. Modern risk management solutions support the framework for the platforms that agencies use most often to gain operational efficiencies, e.g., a cloud-based ERP system. These tools enable insurance brokers to make data-driven business decisions and more effectively connect clients to insurance providers.
The advent of the cloud is helping shoulder the burden of managing compliance for insurance professionals. According to Sonny Singh, senior vice president for Oracle's Financial Services Global Business Unit, "Now more than ever, insurers have to meet an array of regulatory and compliance requirements, including new financial standards. To do so, they need a comprehensive technological solution to properly comply with these increasingly complex requirements and reduce any adverse impact on their business." Technology platforms aimed at addressing financial and legal risks are growing in popularity among differing insurance business models as the landscape evolves.
Expanding Distribution Channels
Insurer agencies have to compete for attention in a crowded market. To hold market share, they must diversify their offerings and branch out swiftly into new sales, customer service, and distribution channels. Cloud solutions can help streamline an omnichannel approach through a responsive, modular infrastructure of applications.
Ernst & Young conducted extensive consumer research among a group of life insurance agencies in 2014, reporting that 80 percent of consumers were willing to use digital and remote channels to complete common transactions, such as changes of address, bill payments, and changes to beneficiary information. At the time, few life insurers offered such capabilities on the web or mobile platforms. Nowadays, agencies are moving toward offering mobile applications and other cloud-based platforms to streamline how they service accounts, from the sales process to their customer service strategy.
Providing Consistent Service
Customer service is key to success in any vertical. For insurance agencies, however, dealing with myriad pressures from regulatory bodies, internal revenue goals, and customer-facing obligations is a challenge. They must juggle providing best-in-class customer service with managing operational costs, two dueling priorities that don't always align. A possible solution for modern insurance agencies is to optimize their internal processes. Improved internal efficiencies are thereby reflected in the quality of their customer care.
Efficiencies created in the cloud enable brokers to streamline their policy lifecycles, centralize relevant information and processes, and deliver a consistent message to the customer from sales to support.
Insurance agency leaders must leverage adaptive systems in order to remain profitable in a fast-moving, digitally focused economy. Migrating business functions to the cloud requires careful planning, with a clear eye for processes and governance, and investment in the right delivery technology. Proper cloud management and greater focus into data security and proactive transparency will ensure a more holistic approach to the future for insurance agencies of all sizes.